HOME VERSION: Under the brand name Party Time Trivia, we have created a library of specific Trivia DVD Game Titles. With the use of DVD technology, Party Time Trivia is a fun add-on item for any party or get together. The games include multiple choice trivia questions that provide non-stop trivia action with no complex game board or rules. The Party Time Trivia DVD version is sold at the company's web site and through retailers and online sellers in the USA and Canada.
Branded Versions of our line of DVD games are currently distributed under various labels and are available for purchase in thousands of stores worldwide including mass merchants, specialty stores like David's Bridal, Spencer Gifts, Party City, Paper Warehouse, Factory Card Outlet, Party America, Paper Factory and many more.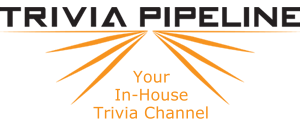 PUBLIC VIEW LICENSED VERSION: Under the brand name "Trivia Pipeline" we are making available to Bars, Restaurants, Health Clubs, Retail Stores, Malls, Concert Halls, Sports Arenas, Lobbies, Airports, Convention Centers, Common Areas an In-House Trivia Channel with a lifetime licensed version for public viewing. Trivia Pipeline offers affordable entertainment content that helps drive sales by keeping customers happy, entertained and hanging out longer. Trivia Pipeline is marketed as a lower cost alternative to NTN trivia, no monthly fees or complicated equipment to manage.
Trivia Pipeline can be customized in many ways including the addition of "Rounders" (commercial spots) in each DVD providing advertising opportunities for sponsors and/or in-house promotional spots and company branding.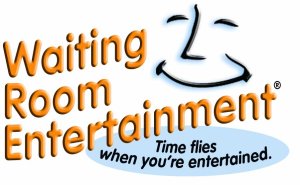 WAITING ROOM ENTERTAINMENT Waiting Room Entertainment delivers entertainment value to your best audience – your waiting room patrons. Our DVDs are quiet trivia entertainment that is a mix of pop culture and useful health information or Reflections and Sports DVDs which comes with inspirational quotes on stirking images.
Originally designed for waiting room patrons waiting to see the doctor, this fun and educational program also makes an excellent advertising promotional item to give away to promote a brand. It's an ideal way to give physicians something relevant at medical related events such as conferences, seminars and tradeshows. We can also customize a unique program to meet your specific needs from an infinite selection of trivia categories such as pop culture, sports, health, cinema and many, many others. There are also a number of program products to choose from that combine trivia with soothing images and intriguing quotations geared to specific viewers.